Notice of repair work in this facility
Notice of repair work in this facility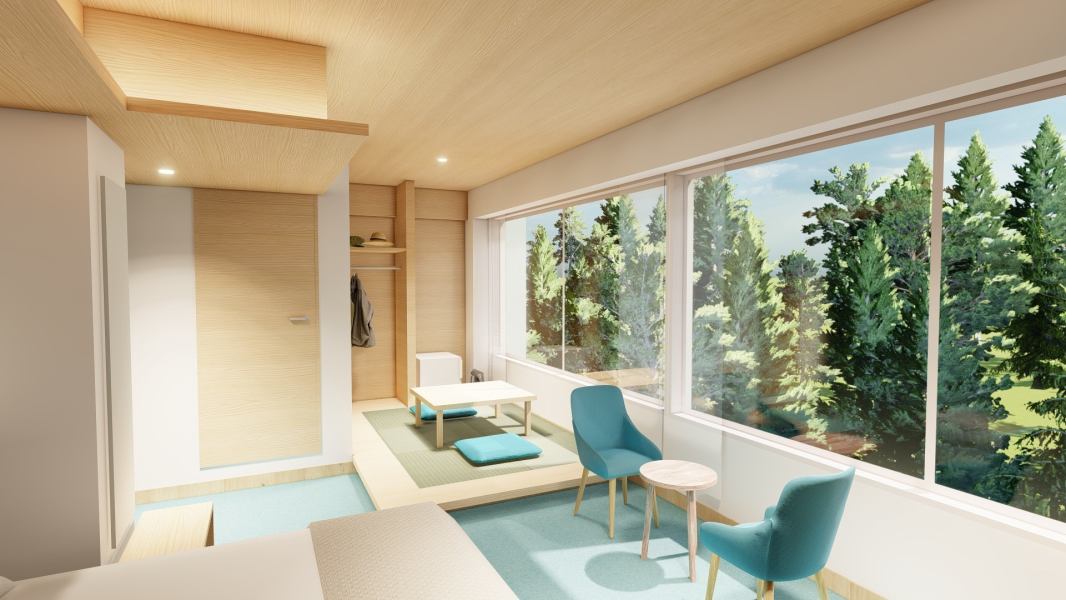 Thank you for your continued patronage.

Hotel Kagetsuen has been carrying out renewal work on the guest rooms, etc. in this facility.

【Main construction contents】
・Renewal of "guest room"(Number of target rooms:twenty three)
・Renovation of "private room bath"

~Guest room renewal~
When the construction is completed, many room types will be "non-smoking".Please refer to the room type list below.
・ Twin (garden side / 21㎡, smoking) 21 rooms
◎ Deluxe Twin (Forest side / 28㎡) 11 rooms
◎ 8 Japanese-style rooms (forest side / 28㎡)
◎ Japanese-style room on the garden side + Western-style room (garden side / 42㎡) 12 rooms(4 of them renewed)
・ Semi-double room (14㎡) 7 rooms
・ Suite room (63㎡) 1 room
⇒⇒ ◎ marks are the rooms subject to this renewal
⇒⇒ There is no "bathtub" in the rooms subject to renewal (Japanese + Western rooms)(Shower booth only)
⇒⇒ Except for the "Garden side twin" with smoking notation, smoking is prohibited.
Smoking-friendly room type

After the completion of this renewal work, there will be major changes in the rooms where you can smoke.

☆Twin room (garden side / 21㎡) only


Non-smoking room type

After the completion of this renewal work, there will be major changes in the rooms where you can smoke.
We apologize for any inconvenience caused to smokers, but please refrain from smoking indoors in the following rooms and use the "smoking booth" in the hotel.

☆Deluxe Twin Room(Garden side / 28㎡)
☆Japanese-style room(Forest side / 28㎡)
☆Japanese-Western style room(Garden side / 42㎡)
☆Semi-double(Forest side / 14㎡)
☆Suite(Garden side / 63㎡)