2 types of springs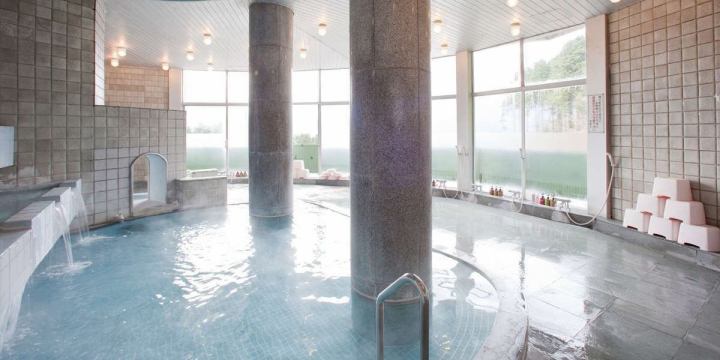 Enjoy "two sources"
Hotel Kagetsuen, the "simple spring", which is an underground source drawn from 110m underground, is used as a "large communal bath".
Owakudani supply "sulfur springs" drawn from Owakudani to "private room baths" respectively.

Due to the impact of the typhoon that struck in the fall of 2019, the piping of the "sulfur spring" was damaged, and
For about a year and a half, only "Simple Izumi" was open,
In the spring of 2021, the restoration work was completed and the supply of "sulfur spring" was resumed.
We apologize for the inconvenience over a long period of time.

As a result, the underground source "simple spring" will be added to the "large communal bath".
For the four "private room baths", use the "sulfur spring" supplied from Owakudani
It is now possible to supply each.

On the other hand, unfortunately, the supply amount and temperature of the reopened "sulfur spring" are not stable.

Please understand that we are unavoidably providing "sulfur springs" by "mixing" simple springs, which are underground sources.